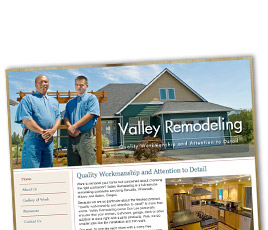 Website design and e-mail newsletters
Clean, fast-loading sites that work where your customers are
Because your business is unique, your website should be too. Our custom-designed sites reflect your business and your brand. Your website is created to appeal directly to your potential customers – and they are built from the start to perform well in search engines.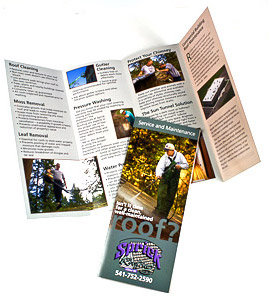 Print design and business identity
Show off your brand with marketing communications that pack a punch
Create effective print marketing pieces: business cards, brochures, newsletters, postcards and folders. Make sure every piece of your marketing package is professional and effective.
Visual People Client List
Visual People has been privileged to work with the following businesses and organizations:
ABC House
Abundant Solar
Adkins Watkinson, Attorneys at Law
Agri-Business Real Estate Services
Airlie Winery
All Creatures Great & Small Vet Clinic
Agri-Business Real Estate
American Knife and Tool Institute
Athletic Eye Institute
Autumn Seed Inc.
The Associated Press
Bellinger Reel Seats
Benton County Foundation
Beth Buglione Photography
Bill Zipp
Bombs Away Cafe
Tiffany Brown, photographer
Calvary Corvallis
Chalet RV
Chris Nordyke
City of Corvallis
Clarity Wealth Development
Cole Enterprises Construction
Community Services Consortium
Complete Plumbing Systems
Cornerstone School of Ministry
The Corvallis Clinic
Corvallis Knights
Corvallis Sister Cities Association
Corvallis Sports Park
Corvallis Young Pros
Country Cabinets
CPR Works
Datalogic Mobile
Devco Engineering
Diamond Concrete Polishing
Emerson Vineyards
Emmons Meats
Encore Physical Therapy
Eyecare Associates
General Electric / GE Security
GeoMobile Innovations
Golf Press Association
Greenberry Construction
Heartland Humane Society
Hillcrest Fencing
Hoffman Manufacturing
House of Engedi
Human Kinetics
Inkwell Home Store
Jacque Lusk Team, Keller Williams
Jungle Acai
Karl Maasdam Photography
Karlington Electric
Keck Lab, Oregon State University
Kings Valley Collies
Leadership Corvallis
Les Caves
Life Integrated Fitness
Linfield College
Linn-Benton Community College (The Commuter)
Linn Together
McLellan Temporaries
Michelle's Personalized Skin Care
Mid-Valley Development Professionals
Mid-Valley Tile
Mike's Heating and Air Conditioning
Mod Pod
ModQuad
National Press Photographers Association
Nelson and MacNeil Attorneys at Law
NetVideo Consulting
The New York Times
Nicholson Dental
Northwest Health and Healing
Oklahoma Farm Bureau Public Policy
Omnigen Research
Options Pregnancy Resource Centers
Oregon Coast Today
Oregon Consortium and the Oregon Workforce Aliance
Oregon Society of Farm Managers and Rural Appraisers
Oregon State University
Powell Construction
PPT Health
Puttin' on the Pink
Race Across Oregon
Rachel Teadora
Razberi Technologies
Rebecca Swiff, MD, PC
Riverside Window & Door
Rose City Park Presbyterian Church
Rotary Club of Corvallis After Five
Rotary Greater Corvallis
Security Industry Services
Selectric, Inc.
Shonnards Nursery and Beekeeping Supplies
Southside Marine
Sprick Roofing
Starker Forests
Straub Landscape
Streich's Orchards
Town & Country Realty
TnT Builders
Tunnel Radio
Turman Financial Group
Valley Catering
Valley Remodeling
Wakeblaster
Watershed Sciences
Willamette Valley Life Settlements
Willamette Welding Supply
Worldwide Crusades
Wren Hill Estates
Zonta Club of Corvallis