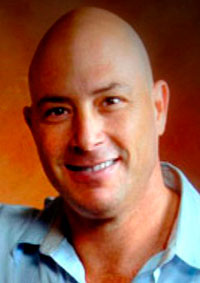 Video is becoming more and more vital for a small business to include in an online marketing mix. Savvy consumers want to know as much as they can about your product or service and its benefits before making a purchasing decision. Plus, video can actually help people find your business website by improving your search engine rankings.
We spoke with Jeff Silverman, a web video consultant and owner of Silverman Studios in Corvallis, Oregon, to get his expertise and advice on using online video most effectively in your small business marketing.
Visual People: How can a video help a small business gain customers?
Jeff Silverman: Video is one of the most powerful ways to engage people online. A website with video gets viewed 10 times longer than text-only sites. If done right, your video can personalize your business and leave a strong first impression. People choose to do business with people they trust and like. If your video can speak to your customers needs and wants you have made the most important step toward a business relationship.
VP: What do the small businesses you work with use video to communicate?
JS: In today's advertising world of communication overload and hype, I coach my video clients to be authentic in their videos and give the viewer a true look inside their business. It's important for a business owner to communicate passion and knowledge. People are not interested in how many years you've been in business but how your business can benefit them. My videos are unscripted interview style which allows the most transparency as you get to know the people, not the stuff that make a business great.
VP: What's the process for doing a video? How long does it take to shoot, how long does it take to get it live on the client's website and YouTube?
JS: The key to a successful business video is helping my clients feel comfortable on camera. Most people get tense and nervous on camera especially without a script. My process starts with a pre-shoot meeting to outline the video and uncover my client's core values and unique business strengths. This process is vital to have a smooth video shoot and making sure we capture the heart and soul of their business. After the shoot the client will view a first cut of the video and make any necessary changes. The whole process usually takes 2-3 weeks from consultation to promotion of their video.
VP: How much input do you have into your clients' marketing message? Do you help them come up with a focus for the video, or is it all up to them?
JS: I help my clients focus on their customers' needs and wants. For instance, if my client says he is using the latest technology in his business, I'll ask, "Why does that matter to me or your customers? Does your technology save me time or money, make me healthier or improve my life?" So I don't change my clients' messages as much as I try to redirect them to consider their future customers.
VP: One school of thought about web video is that you can just buy a cheap video cam and do your own video, and the resulting look is more "authentic." Why do you recommend a more professional, polished approach?
JS: With today's technology anyone can shoot and upload a video. The problem most businesses have is not having the time to do it themselves and they also struggle with "what to say." Content is king and if your message resonates with your audience than quality is not as important. Also, If your business has a spokesperson with a huge personality you can usually get away with lower quality videos. That being the case, most businesses need a director to see their video to completion and make sure it looks and sounds great. I help my clients make that unforgettable first impression.
VP: You posted a link via Facebook and Twitter recently about how video can help your Google ranking. What are your tips on how to increase search traffic with video?
JS: Once your video is complete it's time to get as many local views as possible. It's important to tag your videos with proper keywords including location and common search terms for your industry. Now that Google owns YouTube it's important to optimize your Google free business listing with your video. This will increase local traffic to your website and views of your video. Embedding your video on your blog and Facebook pages will also help increase your views and overall traffic.
VP: Tell us specifically about a client who has increased web traffic and customers from using video.
JS: A recent client, Sabra Thomas at All Creatures Great and Small Veterinary Clinic, has been seeing good results from her video. She says her current patients will refer her veterinary clinic by sending a link of her video. Also Red Horse Coffee has reached 1,000 views of their video – 1,000 may not sound like a lot of views in the viral video world, but (owner John Howe) says almost every week someone new will mention their video while buying coffee.
VP: Is one video enough? Should business owners look at doing multiple videos, and when is that most effective?
JS: It all depends on your industry and your level of comfort on camera. If a shoe store reviewed a new shoe each week that would be effective but does a plumber really need to show us a new job site every week? It's more important for a plumber to build trust with a "get to know us."

See more about Jeff Silverman: